I. Preface
From the beginning of graduate school to half a year's work, I have been contacting MCU SOC controllers with CPU as the core, but because of professional reasons, I have no idea about the internal structure and working principle of CPU. Today, I broke the blind spot from a blog. It is hereby declared that the design idea and code of this article are all from the following blog posts, which are only used for learning records and sharing experience.
Design and implementation of simple CPU
https://blog.csdn.net/weixin_36077867/article/details/82286612
2, The structure and working principle of simple CPU
Use the structure chart in the original: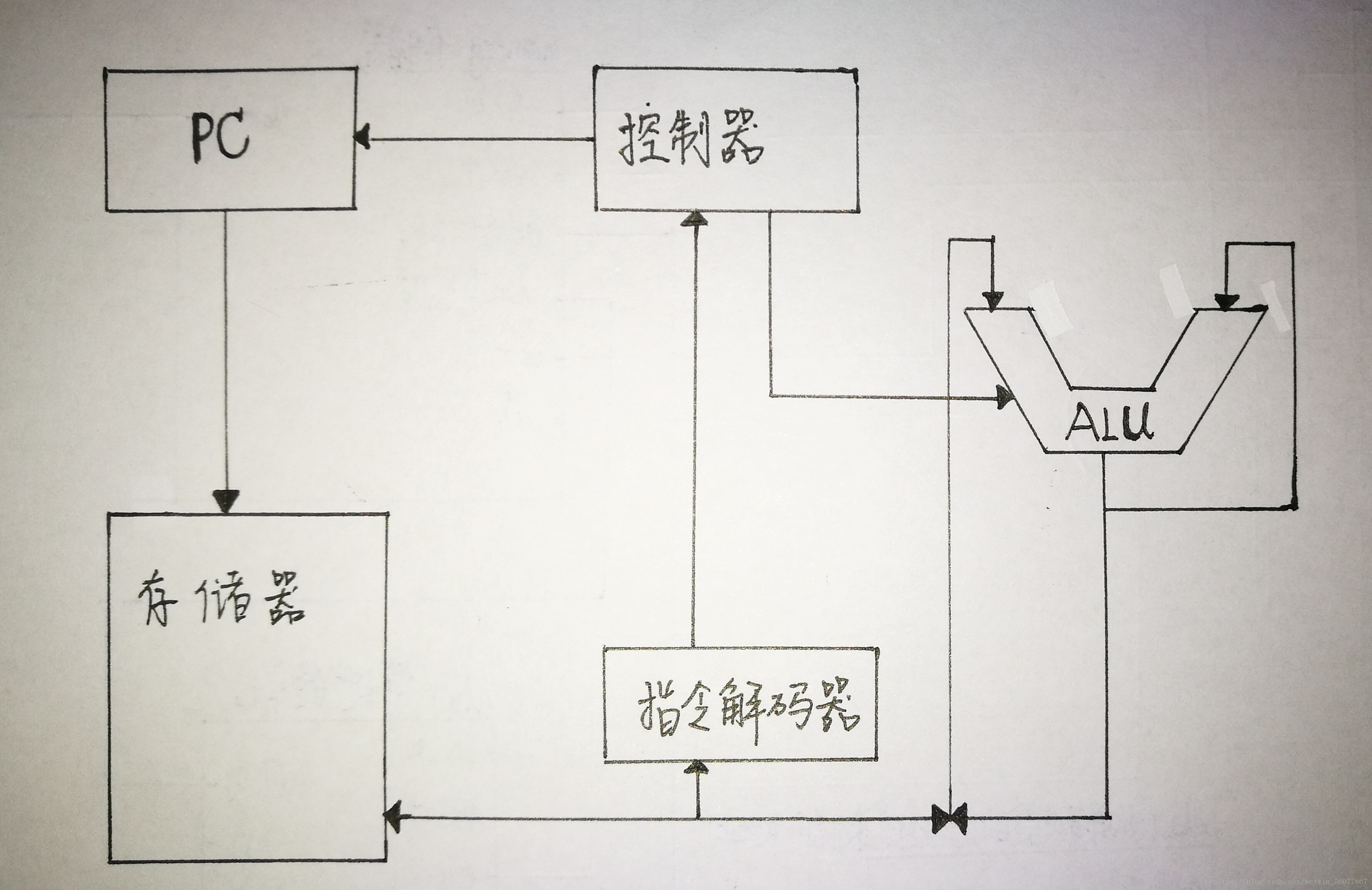 CPU core modules include controller, program counter (PC), memory, decoder and ALU. The controller is responsible for commanding and dispatching the normal work of each module: every time the PC reaches a certain number of stages, it will take instructions - > decode - > execute instructions. Take the instruction to take out the data of the PC value pointing to the address from memory, and then the data is transferred to the decoder for translation. Finally, according to this goal, let Alu complete the arithmetic and logical operation, and save the operation results to the address specified in memory. The content of memory is a bit stream which uses IDE to convert high-level languages such as C/C + + into when we play single-chip microcomputer. It includes code instructions, temporary variables and all data values that need to be saved.
3, Design code and simulation analysis
The following code is only a few changes to the reproduced blog, no substantial changes.
 1

 `timescale 1ns /

 1ps


 2

 


 3

 

//

 Description: 


 4

 

//

 program counter 




 5

 


 6

 

module

 PC


 7

 #(

parameter

 ADDR_WIDTH = 

5

)


 8

 

(


 9

 

input

 clock,


10

 

input

 reset,


11

 

input

 en,


12

 

output

 

reg

 [ADDR_WIDTH-

1

:

0

] pc 


13

 

    );


14

     


15

     

wire

 [ADDR_WIDTH-

1

:

0

] pc_next;


16

     


17

     

always

@(

posedge

 clock 

or

 

posedge

 reset)

begin




18

         

if

(reset)


19

             pc <= 

0

;


20

         

else

 

if

(en)


21

             pc <=

 pc_next;


22

     

end




23

     


24

     

assign

 pc_next = pc + 

1

;


25

     


26

 

endmodule
PC.v