Welcome to the WeChat public number "Python Kitchen, learn new Python knowledge with me every day", and add blogger Vx:yf03064131 for easy communication and learning.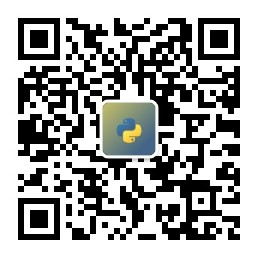 Or station B searches for a new one
Original video address link: click here
Code address: click here
This is a general translation and operational practice.
Test-Driven Development Concepts
Test-driven development, also known as red-green refactoring, or Test-Driven Development, or TDD, is a new development method that is different from the traditional software development process. It requires that you write test code before you write code for a function, then write only the function code that makes the test pass, and then use the test to drive the whole development process.
Five steps for test-driven development
step1
Write tests, and before you write functional code, start by writing tests that pass only when the functional specifications are met
step2
Run the test and make sure it fails, which means your test is valid (expected to be fail)
step3
Write the simplest code so that tests can pass, but don't have to be perfect at this step
step4
Ensure that all tests pass, including older ones, that the new functionality meets the specifications, and that nothing else is damaged
step5
Refactoring and improving code
Code Instance Explanation
Let's follow these five steps and explain them one by one
step1: To achieve a function of paying employees'wages, first do not implement this function, write out the general structure:
For the usage of dataclass, see my article: Daily Python Tips - dataclass
"""
Very advanced Employee management system.
"""
from dataclasses import dataclass


@dataclass
class Employee:
    """Basic representation of an employee."""

    name: str
    employee_id: int
    pay_rate: float = 100.0
    hours_worked: float = 0.0
    employer_cost: float = 1000.0
    has_commission: bool = True
    commission: float = 100.0
    contracts_landed: int = 0

    def compute_payout(self) -> float:
        """Compute how much the employee should be paid."""
        raise NotImplementedError()

step2: Write tests and run them, all of which should fail because the functionality is not implemented:
"""
Employee class tests.
"""
import unittest

from employee import Employee

NAME: str = "Arjan"
EMPLOYEE_ID: int = 12345


class TestEmployeeComputePayout(unittest.TestCase):
    """Test the compute_payout method of the Employee class."""

    def setUp(self):
        """Set up test fixtures."""
        self.arjan = Employee(name=NAME, employee_id=EMPLOYEE_ID)

    def test_employee_payout_returns_a_float(self):
        """Whether payout returns a float."""
        self.assertIsInstance(self.arjan.compute_payout(), float)

    def test_employee_payout_no_commission_no_hours(self):
        """Whether payout is correctly computed in case of no commission and no hours worked."""
        self.assertAlmostEqual(self.arjan.compute_payout(), 1000.0)

    def test_employee_payout_no_commission(self):
        """Whether payout is correctly computed in case of no commission and 10 hours worked."""
        self.arjan.hours_worked = 10.0
        self.assertAlmostEqual(self.arjan.compute_payout(), 2000.0)

    def test_employee_payout_with_commission(self):
        """
        Whether payout is correctly computed in case of
        10 contracts landed and 10 hours worked.
        """
        self.arjan.hours_worked = 10.0
        self.arjan.contracts_landed = 10
        self.assertAlmostEqual(self.arjan.compute_payout(), 3000.0)

    def test_employee_payout_commission_disabled(self):
        """
        Whether payout is correctly computed in case of
        10 contracts landed and 10 hours worked,
        but commission is disabled.
        """
        self.arjan.hours_worked = 10.0
        self.arjan.contracts_landed = 10
        self.arjan.has_commission = False
        self.assertAlmostEqual(self.arjan.compute_payout(), 2000.0)


if __name__ == "__main__":
    unittest.main()


step3: to achieve the most basic functions, some case s can pass the test:
"""
Very advanced Employee management system.
"""
from dataclasses import dataclass


@dataclass
class Employee:
    """Basic representation of an employee."""

    name: str
    employee_id: int
    pay_rate: float = 100.0
    hours_worked: float = 0.0
    employer_cost: float = 1000.0
    has_commission: bool = True
    commission: float = 100.0
    contracts_landed: int = 0

    def compute_payout(self) -> float:  # pass 1 fail 4
        """Compute how much the employee should be paid."""
        
        payout = self.pay_rate * self.hours_worked
        return payout

step4: gradually improve:
    def compute_payout(self) -> float: # pass 4 fail 1
        """Compute how much the employee should be paid."""
        
        payout = self.pay_rate * self.hours_worked 
        return payout

    def compute_payout(self) -> float: # pass 5 fail 0
        """Compute how much the employee should be paid."""
        
        payout = self.pay_rate * self.hours_worked 
        return payout

step5: refactoring the code, at this time I change some conditions, modify the corresponding calculation formula, then all test case s can be directly reused, efficient and accurate:
Note the difference: the employer_cost cost has been changed to three more detailed items, but the test result is still pass
"""
Very advanced Employee management system.
"""
from dataclasses import dataclass


@dataclass
class Employee:
    """Basic representation of an employee."""

    name: str
    employee_id: int
    pay_rate: float = 100.0
    hours_worked: float = 0.0
    # employer_cost: float = 1000.0
    employer_office_costs: float = 200.0
    employer_401k_costs: float = 400.0
    employer_suppoer_costs: float = 400.0
    has_commission: bool = True
    commission: float = 100.0
    contracts_landed: int = 0

    def compute_payout(self) -> float:
        """Compute how much the employee should be paid."""
        employer_cost = self.employer_office_costs + self.employer_401k_costs + self.employer_suppoer_costs
        payout = self.pay_rate * self.hours_worked + employer_cost
        if self.has_commission:
            payout += self.commission * self.contracts_landed
        return payout